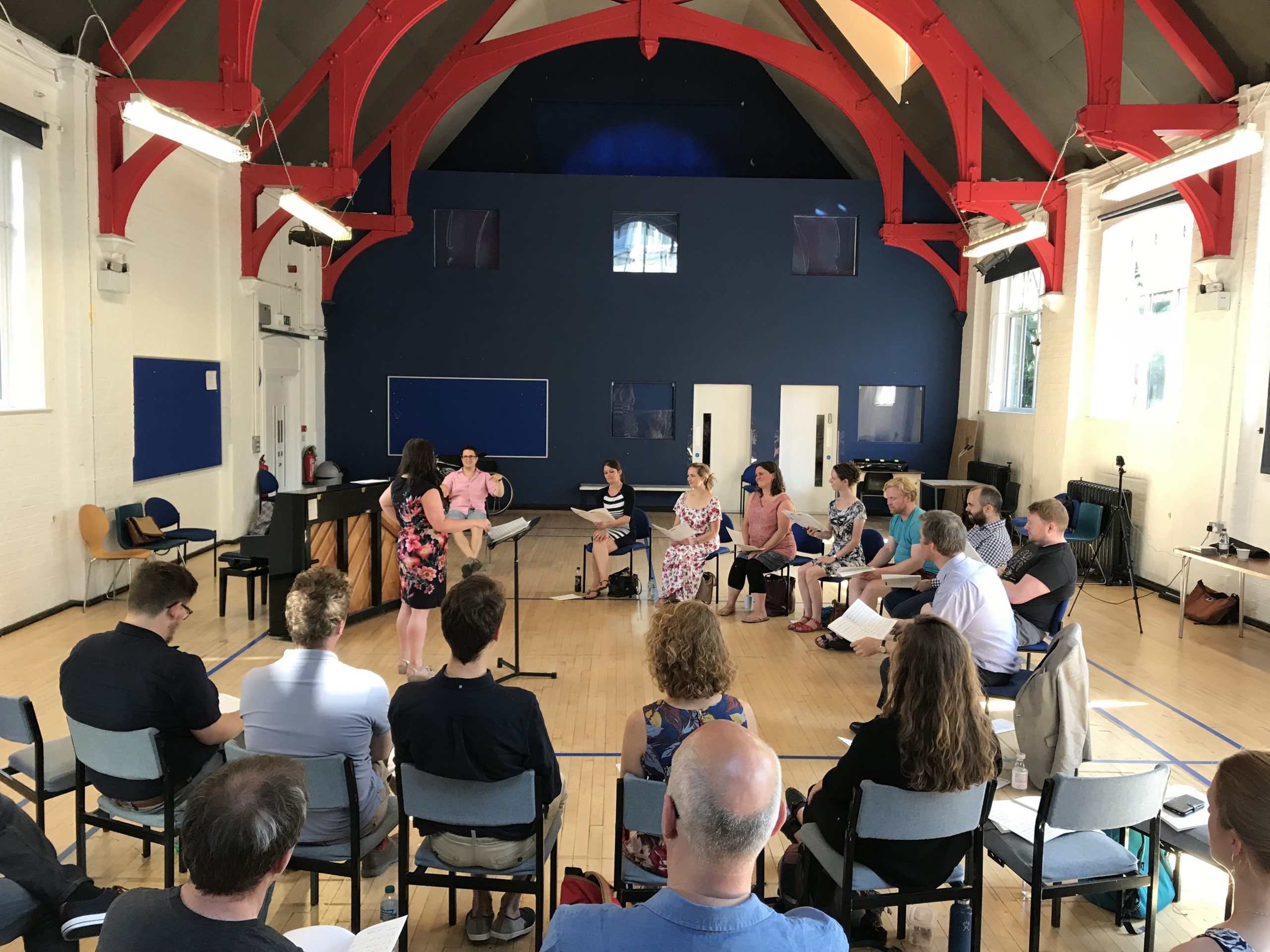 Choral Conducting Masterclass
St Gabriel's Halls, London
Saturday 11 July 10:00am-5:00pm
THIS EVENT HAS BEEN POSTPONED.
Aimed at advanced conductors who wish to gain further technical expertise and knowledge with Neil Ferris, one of the country's leading teachers of choral conducting.
There are places for eight active participants and up to twenty observers, and all active participants will receive at least four sessions of podium time. This weekend is aimed largely at refining aspects of technique, and how your technique becomes a vehicle for your musicianship.
Neil is joined by pianist Michael Higgins, and vocal coach Joanna Tomlinson. Members of Sonoro will join for the final afternoon, providing a rewarding opportunity for all active participants to work with one of the UK's finest professional choirs.
FEES
Active participant: £240.00
Observers: £90.00
REPERTOIRE
Cheryl Frances-Hoad – Bogoroditse Dyevo
Russell Hepplewhite – How lovely are they dwellings fair
Joanna Marsh – Evening Prayer
W. A. Mozart – Mass in C minor KV 427 (all movements)
Ildebrando Pizzetti – Messa di Requiem
(Requiem & Kyrie; Agnus Dei; Libera me)
Janet Wheeler – Beati quorum via (Homage to Stanford)
TIMETABLE OUTLINE (subject to change)
Saturday 11 July
10:00-13:00 – Conducting Masterclass 1
with Neil Ferris and Michael Higgins.
14:00-17:00 – Vocal and Conducting Masterclass
with Joanna Tomlinson and Michael Higgins.
An examination of vocal techniques with specific reference to the demands of the repertoire chosen for the weekend, and how to apply these in your own rehearsals.
Sunday 12 July
10:00-13:00 – Conducting Masterclass 2
with Neil Ferris and Michael Higgins.
14:00-17:00 – Conducting Masterclass with Sonoro
HOW TO APPLY
Active participants: Please send a video link of an example of your work (rehearsal or performance) to admin@sonoromusic.com by Monday 4 May 2020. In your application please state why you would like to participate in the course and what you hope to gain from it. You will be notified if you are one of the successful applicants by Monday 18 May.
Observer applications: Please register your place by emailing admin@sonoromusic.com by Monday 6 July. Places are awarded on a first come first served basis.